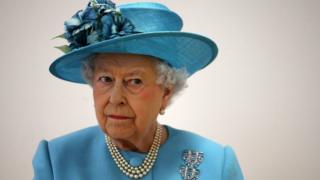 The Commonwealth has secretly begun considering who might succeed the Queen as its head, the BBC has learned.
The issue is staggeringly sensitive because the role is not hereditary and will not pass automatically to the Prince of Wales on the Queen's death.
The Commonwealth has set up a "high level group" to look at the behavior the international organisation is governed.
This group is meeting later, officially to review how the Commonwealth is run by its secretariat and governors.
It said the issue of the succession of the head of the Commonwealth was not part of the group's mandate, but described the day-long deliberations as "open".